Confirmation: I just sent you the number chart PDF
Find out how piano players worldwide  are able to play by ear and transpose any song in seconds!
*You won't see this special story ever again once you close this page!*
With a Bachelor's in Education and 10+ years in worship ministry, I like to break complex things into tiny bite-sized video lessons that bring results! With over 7 million views on YouTube, my mission is to help YOU play ANY song you want on the fly!
I had the perfect song in my head and I realized that…
I didn't have or know the chords for that song!
I remember the feeling I felt when i was like.. "uhhh wait a second…"
So while my friends were waiting I ran to find my phone somewhere in my room…
Then I had to google the chords…
Then I had to transpose the song because that key was way too high and only for male vocalists…
And… I just remember feeling kinda like a loser. I have been playing piano for so long and STILL can't get it right.
I knew so many other piano players at that time who easily played any song on the spot…
…And I just couldn't believe that I STILL wasn't able to do that.
It felt like I was so limited, so constrained. I couldn't play UNLESS I had chords. :(((
***
Later that month I heard something called "the number system" for piano
And…
I was hooked.
I started thinking of keys on the piano, not as letters – but numbers and…
… It CHANGED my life.
After experiencing this transformation at the piano, I'm on a mission to prove how easy it can be to play ANY song by numbers.
Chances are – you just wanna play songs – WITHOUT having the chords in front of you at all times. 
Learn how to play ANY song in numbers inside the…
Piano Number System Course
A full guide to transition
to the Nashville number system on piano
Learn to play songs by ear
Learn to transpose songs in seconds
Learn to be free at the piano
Play ANY song without chords
Learn from home.
On your own schedule.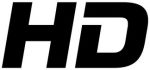 High Definition Video Lessons
You'll get very detailed, high quality video so that you can see exactly how I'm pressing on the keys with my hands.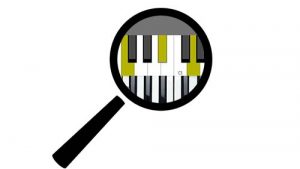 Synchronized Light-Up Keyboard
In this course, on every single piano video, you'll also see the EXACT keys that are being played so that you don't miss a single detail!
24/7 Accessible Student Dashboard
Having 24/7 access to the lessons for a LIFETIME matters to my students a lot! You'll be able to access your course lessons anywhere at any time.
Most websites charge a monthly fee to access full-length tutorials.
Not here. Every song tutorial is accessible to you at no extra cost.
*200+ tutorials from Hillsong, Bethel, Elevation Worship, United Pursuit, + more*
You'll Also Get These Educational Tools
Piano Number System eBook
If you're a visual learner – you will LOVE the illustrations and explanations in this book. Accessible on any device and can also be printed as a workbook! Inside the book, you'll find pages that correspond with each module of the course.
Printable Number System Flash Cards
Learn to convert regular songs with chords into numbers in no time! These flashcards will cut your learning time in half!
Bonus!! Printable Top Ten Songs in Number Charts
Instead of you trying to find the charts, I made them for you. Enjoy your own collection of top songs in the number system.
Library of 200+ piano song tutorials
You'll never run out of new songs to learn with these new worship song tutorials EVERY week. I'll guide you through entire songs step by step – weekly.
Testimonies from Students
To sum it up… here's what you'll get
And today only… you're invited to learn all about the number system for…
No monthly membership fees or deductibles –
just a one time payment with lifetime access.
*Coupon automatically applied at checkout*
I wanna teach you to play songs – but it 
requires your first step. To begin. 
Here's how you'll start learning
1. Enroll into the Piano Number System Course
2. Watch each video lesson and Practice!
3. Play ANY song on the fly, and worship at the piano